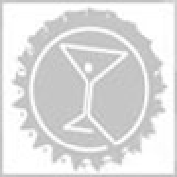 Gallery Shoal Creek
2905 San Gabriel St. # 101 (map) 512-454-6671
In May, 2006, Gallery Shoal Creek opened its new space in Gabriel's Court, 2905 San Gabriel. With the move "down the street and around the corner", the gallery joins
FINO
Restaurant and local merchants at the well-established Central Austin property near the University of Texas, the Blanton Museum of Art, and the Capital Complex.
The relocation allowed for an impressive renovation that transformed a nondescript office space into a comfortable, urban gallery with an expansive feel. Movable walls create intimate settings in which to view smaller scale works, while still permitting flexibility and flow. With numerous windows and higher ceilings, natural light permeates the gallery. Beautiful coffee-colored wood floors accent walls painted in a fresh olive shade of gray-green, connecting the interior with its organic surroundings. The outdoor landscaped area provides a tranquil garden space for life-size bronzes and sculptural benches.
Gallery owner Judith Taylor has created an airy, pleasing interior with clean lines, perfect to highlight the gallery's impressive collection which melds figural work with impressionistic landscapes, representational imagery with contemporary expressionism. Here, at Gabriel's Court, the gallery continues its 40 year tradition of representing artists, presenting exhibitions and building fine art collections on both a regional and national level.
Upcoming Events